Mar 21 2022
Villager Spotlight : Parties and Games with Ione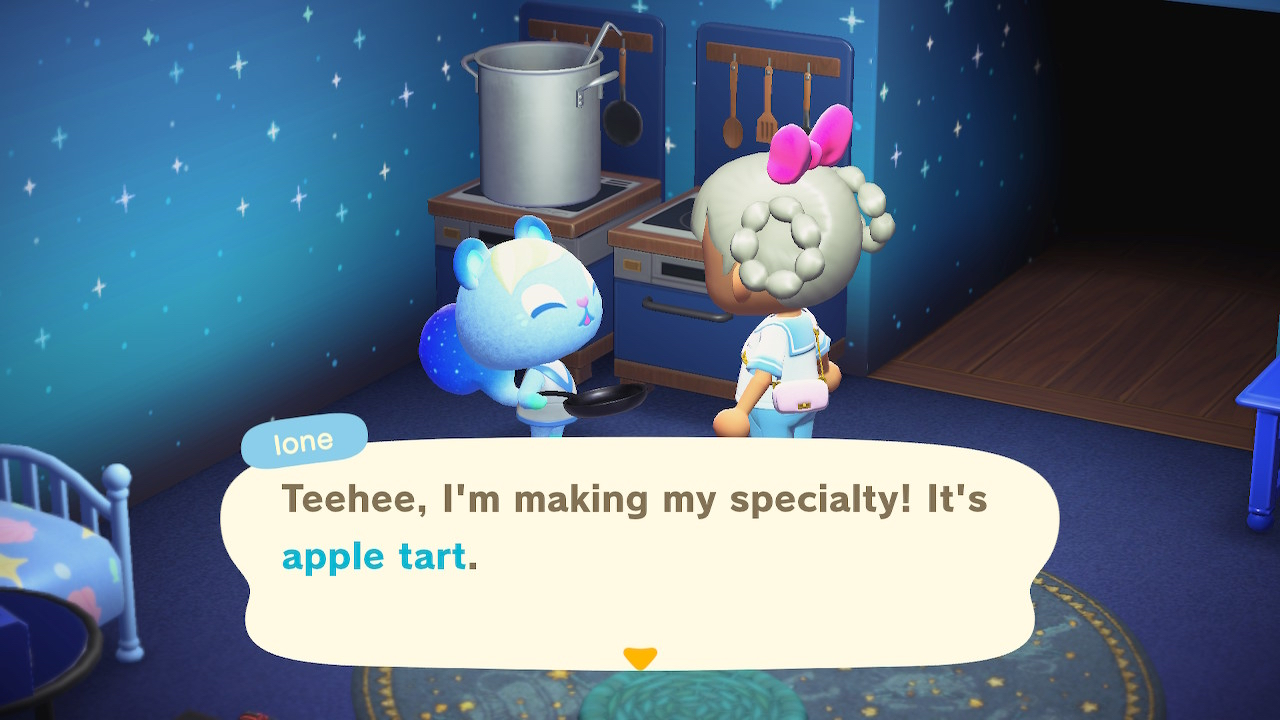 Hello Resident Reps!
The villager in today's Spotlight may be familiar to some of you already as she made quite a stir when she debuted in last year's generous Animal Crossing New Horizons DLC. We recently visited this dreamy and adorable villager at her home where we talked constellations, having fun and themed parties.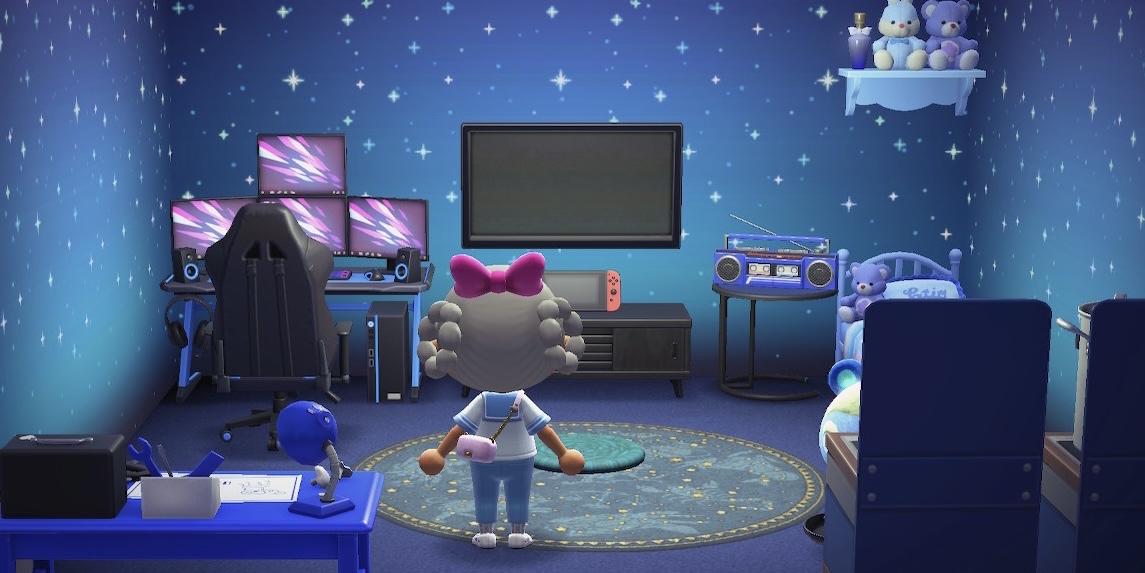 Interviewer : Ione, thanks so much for inviting us over today, of all the villager homes we've visited, yours truly has a unique and eclectic style.
Ione: Thank you so much for saying that and welcoming me for this interview. I prefer a life of simple pleasures and so I wanted my home to hold things that are relate to my interests and passions.
Interviewer : Am I correct in guessing that you have a penchant for Retro music from the 1980's and 1990's?
Ione : You are! Besides cooking for loved ones, enjoying music is a hobby of mine. I like the techno beats of these musical eras and some of the punk elements from the 1990's especially.
Interviewer : You seem to like cute things too!
Ione : Indeed I do, cuddly things in my favourite colours are the best.
Interviewer : Tell us about your gaming set up.
Ione : I unexpectedly discovered gaming through one of my siblings. After some trial and error I found my own 'place' in gaming. Instead of playing only popular titles, I decided to go for games that I truly liked. Before I knew it, I wanted to expand beyond playing only my handheld console and try a full out, fancy set up. My sibling was happy to help and here I am!
Interviewer : You obviously share a strong connection with the stars, sci-fi and even punk influences.
Ione : Indeed I do! My bestie, you may know her - Celeste, is an avid student of the stars. I already had an interest in the subject and our friendship grew out of that. Now we have monthly Star themed parties where we stargaze, make slime and play a few video games.
Interviewer : What a splendid idea Ione! Thanks for talking with us today; I bet you've inspired our readers with new gaming and sci-fi party ideas which they can explore more of, in our upcoming fanzine. Stay tuned!
The Crossing Board