Feb 19 2022
Villager Spotlight : Baking and Chocolates with Marina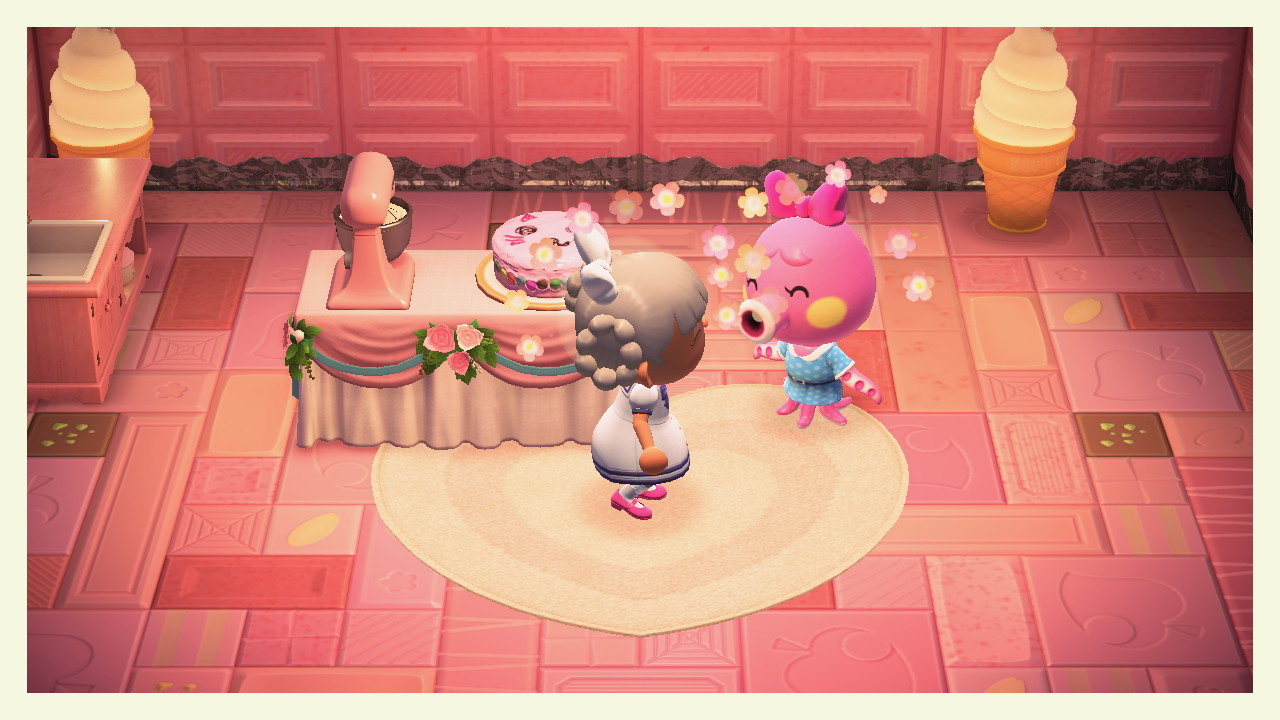 Hello Resident Reps! Today we'll be spotlighting everyones' favourite, cute pink octopus villager - Marina. Marina is an affable, normal type villager who is fond of music and has a cute style aesthetic. As one can expect, pink is one of her favourite colours.
In the spirit of Valentine's Day, Marina and I decided to spend an afternoon baking and chocolate making while we chatted about some of her favourite things:
Interviewer : Marina you are known for having the musical hobby are you friends with fellow music hobbyist Marshal?
Marina : Indeed, we are. On Saturdays we usually get together at K.K. Slider concerts and it's always a fun time. Marshal is a real charmer!
Interviewer : Agreed! Tell us about some of your favourite kinds of music.
Marina : I started playing the cello and harp when I was a wee little octopus and it's stuck with me since then. I like classical and recently I've been exploring pop music thanks to Merry and Rosie's influence.
Interviewer : You previously mentioned a love for home-type hobbies, tell us about that.
Marina : Well embroidery helps me to relax, also sewing and of course, lots and lots of baking!
Interviewer : I guessed you like sweet treats because your home decor is chocolate themed (laughs).
Marina : I like to surround myself with things I love and I love baking sweet treats for friends and family back home. It's a way to show love and care. My favourite recipe at the moment is for Brown Sugar Cupcakes which I found in the January edition of The Crossing Board Fanzine!
Interviewer : Well, we're sure they all love your efforts especially during this season of love, pink and hearts! Thanks so much for spending the afternoon with us Marina. We will let you get back to your baking.
If you would like to bake Marina's favourite recipe for Brown Sugar Cupcakes, you can find it in the January edition of The Crossing Board fanzine here.
The Crossing Board