Oct 17 2021
15 Things We're SCREAMING About from the Animal Crossing Direct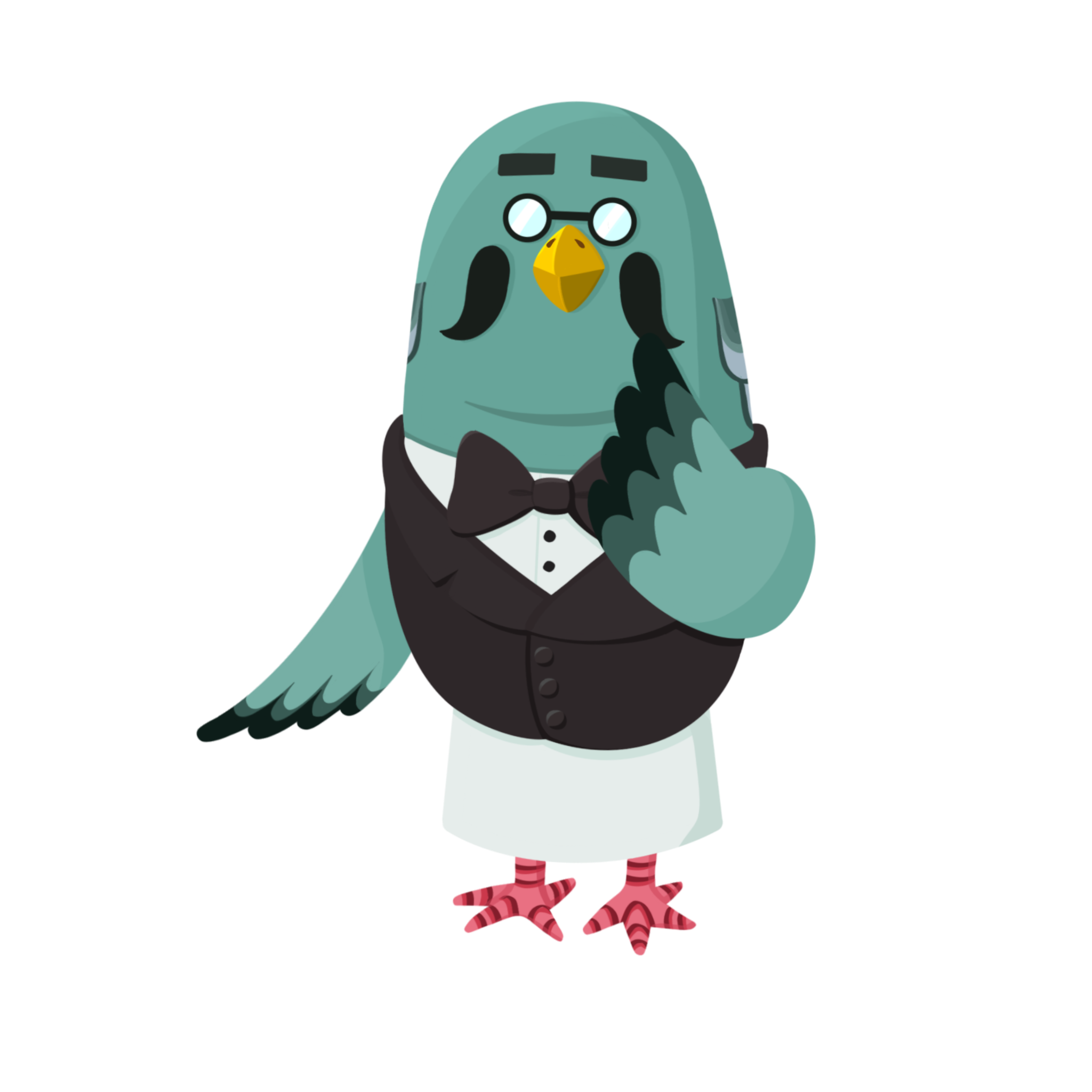 The speculation has gone for months now that Animal Crossing: New Horizons 2.0 was, well, on the horizon. Now, we've got confirmation of that after today's Animal Crossing Direct. (An entire direct solely for Animal Crossing? #Blessed). Here are 15 of the announcements that had us jumping up and down with excitement.
Brand new villagers: We'd be hard-pressed to find anyone who isn't thrilled about potential new villagers moving to our islands. From Cephalobot to Wardell, Azalea to Zoe, we're celebrating the number of new additions who may soon be living on our sandy shores! The Series 5 Amiibos are sure to keep us enjoying new additions in new ways. Which villager announcement are YOU most looking forward to?
Villagers visiting our homes: Nothing beats a dinner party with your favourite residents. Now that they'll be able to pop by our homes instead of just catching us out and about, that dream is one step closer to a reality! If you've ever longed to have Candi or Bluebear stop by and say hello, you'll love this brand-new update, Just make sure to add a screen near your toilets, or Olaf may end up getting more than he bargained for with his visit!
New reactions: Do you want to put on your listening ears? Or maybe Sandy is slaying on the mic on karaoke night and you're ready to bob along with the music… either way, with 11 new reactions, we'll have so many new ways to show how we're feeling to our friends and villagers!
NPCs visiting The Roost: Nobody works harder than our beloved Isabelle, who always makes sure our island is running the way it should. Don't you think she deserves a break? Now she can have one! Even better, you can use Amiibos to bring anyone into The Roost that you'd like to see. Or, you can share a coffee with friends near or far. How fun is that? We knew we were getting Brewster, but we were definitely unprepared to see The Roost in all its glory. I think we all shed a little tear over him finally coming home to offer us up some of his amazing coffee!
Customising Fences: Okay, who hasn't wanted to place a darling white picket fence on their Island? Now, with so many customisable options coming, we'll be able to make the fences look just how we'd like them to! But that isn't all we're getting… no, the developers have promised us NINE brand-new fences to grace our yards and islands very soon!
Gyroids: These have long been an adorable part of the game. Now, you won't only be digging up fossils on your island, but also cute little Gyroid pieces you can water just like crops, turning them into sweet little Gyroids! What's more, you can customise these new friends too.
More crops: Farmcore lovers unite! We're about to need to dust off our garden boots and shovels, because the game is getting Tomatoes, Wheat, Sugarcane, Potatoes, and Carrots to grow. Even better? We're going to be able to use these delicious new ingredients for cooking. Now that's good soup!
Froggy Chair: Honestly, do we even need to say more about this one?
A better camera: No more trying to do the infamous mailbox trick to get those great aesthetic shots! New camera updates will allow us all to take better pictures at new angles, using a viewfinder mode. And the tripod will let you join in on the fun too! We cannot wait to see all the new amazing photos you'll be sharing. Pssst… if you've been keeping up with The Crossing Board, every month we share exciting aesthetic ideas from Kidcore to Dark Academia, so you can get the look on your island. If you've been using that inspiration, we definitely want to see your new photos! Don't forget to tag us on socials: @thecrossingboard on Instagram & @crossingboard on Twitter.
Harv's Island updates: We've all been wondering what Harv has been keeping secret on the back of his island. After all, he has a lot of space to only be allowing us into his studio. But now we know! Soon, we'll have access to more of his island, where some of our favourite friends are setting up shops we can purchase with Bells. This is your opportunity to get an updated style from Harriet, see Cyrus and Reese about some furniture, or say hello to Leif and get your plant fix whenever you need it. For us? A visit to Katrina is definitely in our future.
Furniture for your ceiling: We're thrilled to be able to add hanging lights and more decor to our ceilings, decorating up high in every single way. But that's not the only exciting addition to our houses, either. Can you believe we'll soon be able to add an accent wall to our home, change up the outside of our house in brand new ways, and even use custom patterns on walls and floors? Of course, those are all fun, but the real highlight is in added storage - 3 new expansions to hold even more! Plus, with the addition of the storage shed, we'll also be able to access our home storage from across the island. This takes decorating our islands to a whole new level!
New DIY Recipes: Get ready to craft all kinds of new things in the game. We're getting brand new DIYs, including a new tool that allows us to place ladders on cliffs. We didn't even think about how handy it would be to leave a ladder right where you need it at all times!
New Hairstyles: With the addition of sweet Harriet, we're also getting 11 new hairstyles added to the game. Now we'll be able to change our looks more than ever!
Group stretching: We've all been there, long hours at the Switch, decorating a new part of your island or running back and forth from your house to Nook's Cranny in pursuit of more Bells. You might just be in need of a good, long stretch (always important for gamers who have been in the same position for quite some time). And now, you can invite your villagers to do a group stretch alongside you! Using your Joycons, you can get up and do the stretches for real, or you can use finger controls on your Switch Lite (or on your Switch during times you may not want to get up and do the stretches yourself). We'll even be able to stretch with friends!
Kapp'n's Boat Tours: We definitely couldn't leave ol' Kapp'n out of this one! Soon, we'll be able to go on boat tours and explore islands we've never seen before. Climbing vines, visiting islands in the middle of other seasons, or even finding yourself in a new time zone are all possibilities with Kapp'n's Boat Tours. We cannot wait to take a trip!
These 15 things we're thrilled about only barely scratch the surface of the amazing information we got in the Animal Crossing Direct. As this is the last major free content update for Animal Crossing: New Horizons, the developers gave us a tonne of new content. More Nook Miles furniture, the chance to decorate with our favourite furniture series' from past games, and even new K. K. Slider Songs are all a part of the new content we'll be getting. There's so much that one article couldn't begin to contain it.
Not to mention, with paid DLC coming that allows you to decorate vacation homes for your favourite Villagers and NPCs, it would be impossible to break down every single detail at once. Keep your eyes peeled for more posts from us soon to go over even more incredible content from today's Animal Crossing Direct, including details on the new paid DLC, Animal Crossing: Happy Home Paradise.
But if you want even more information, you can always subscribe to The Crossing Board, a digital and hard copy fanzine all about Animal Crossing. In November's issue, we're covering all of the details from today's Direct. But that's not all! November's issue will come with a guide to creating your dream forestcore aesthetic, a recipe for maple cookies, and even some IRL DIYs and fun Brewster-themed content to really bring your love for ACNH closer to home. You can subscribe here.
The Crossing Board